It
has been over twenty years since Brad Pitt made his entry into Hollywood. Over the years, he has earned an enviable reputation and today, is one of the most well known faces in not just Hollywood but in the rest of the world as well. One can safely say that in the beginning it was his good looks that helped him land early roles in the movie industry. But his phenomenal success can also be attributed to factors like hard work, ambition and plenty of talent.
Pitt has been transitioning between acting and producing movies. His is a career that will withstand the test of time. Over the years, Pitt has enjoyed real success in the movie business. With outstanding performances in movies like Thelma and Louise and Ocean's Eleven, to name but two of his many successful movies, Pitt has become a real Hollywood heartthrob. His personal life too has garnered a lot attention. However, it is his excellent acting abilities that have ensured his rise to the top.
Pitt has opened up for the first time about his divorce from Angelina Jolie, admitting to heavy drinking and pot smoking and a lifetime of cutting himself off emotionally from others. The 53-year-old actor told GQ Style in an extensive interview this year, that he had quit drinking, was undergoing therapy, and that he and Jolie were committed to resolving matters amicably and privately.
"I just started therapy," the "Moneyball" star said in the interview for the summer issue of GQ Style. "I love it. I love it. I went through two therapists to get to the right one."
Jolie's sudden announcement in September 2016 that she was filing for divorce sent shockwaves through the celebrity world. The couple known as Brangelina, who married in 2014 and have six children, embarked on a bitter child custody dispute and Pitt was investigated for possible child abuse after losing his temper in front of some of the children. The actor was cleared of the allegations and in January the pair agreed to use a private judge in their divorce case.
Pitt said the split with Jolie, 41, had been a "huge generator for change."
"I can't remember a day since I got out of college when I wasn't boozing or had a spliff, or something…
"I'm really, really happy to be done with all of that. I mean I stopped everything except boozing when I started my family. But even this last year, you know — things I wasn't dealing with. I was boozing too much," he said.
Pitt said he loved wine, adding "truthfully I could drink a Russian under the table with his own vodka. I was a professional. I was good." He said he has quit drinking, replacing alcohol with cranberry juice and fizzy water. Regarding the divorce, Pitt said he and Jolie had decided to abandon the path of "vitriolic hatred" and work together to sort out their issues.
Pitt said he was finding solace in working creatively with his hands. "I'm making everything. I'm working with clay, plaster, rebar, wood." As for the movie business, "I don't really think of myself much as an actor anymore. It takes up so little of my year and my focus. Film feels like a cheap pass for me, as a way to get at those hard feelings. It doesn't work anymore, especially being a dad."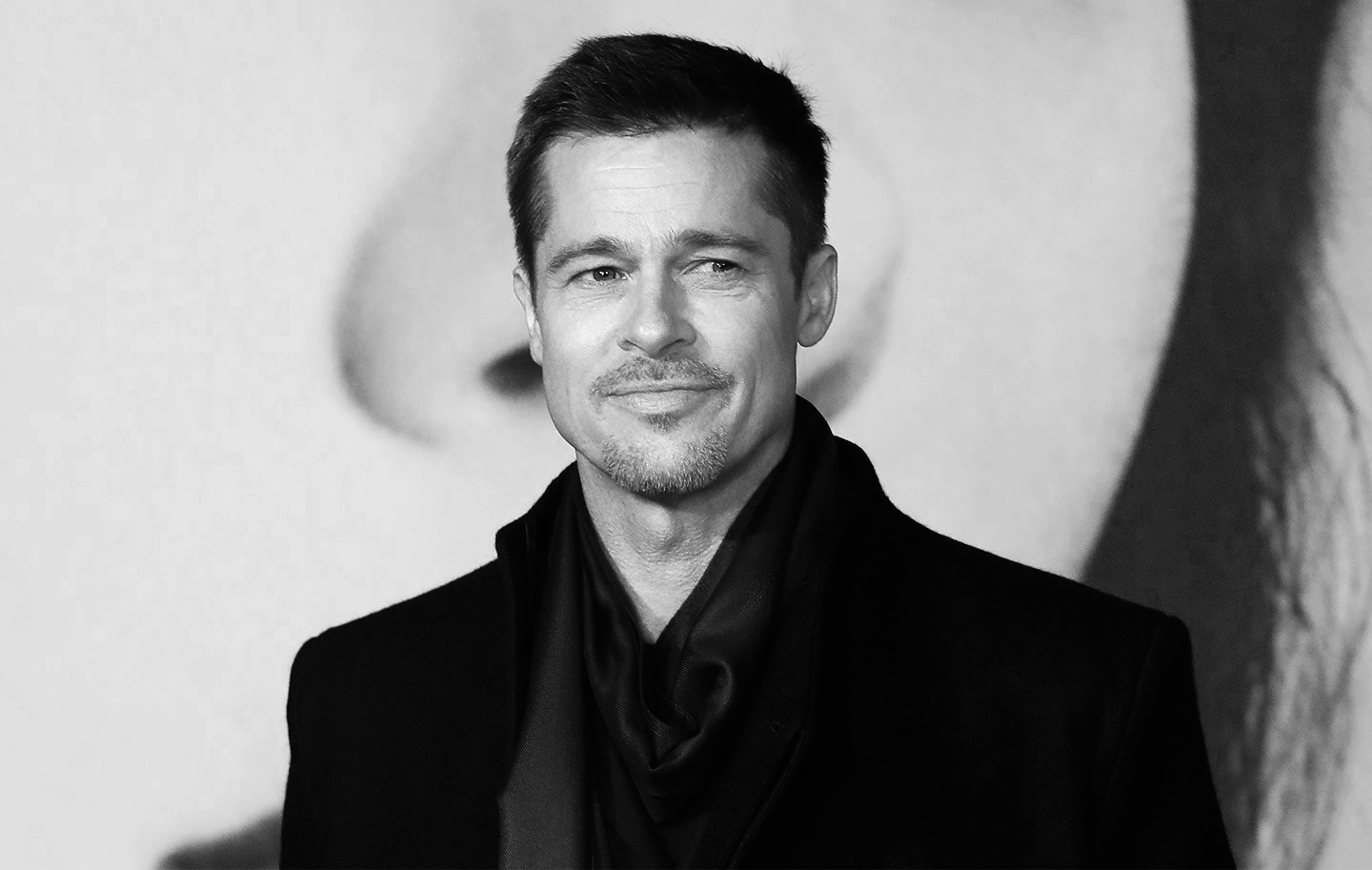 By nature, I keep moving, man. My theory is, be the shark. You've just got to keep moving. You can't stop.
Pitt has always been the strong silent type, he has two younger siblings. His father and mother own a truck company. Before he completed his graduation from the University of Missouri, Pitt felt the call of the movie industry and so he left school to go to Los Angeles towards the end of the eighties to try his luck at acting. His first job in LA involved driving a limousine. It did not take long before he found him an agent and soon he got roles in movies like Another World and Growing Pains.
In 1991, Pitt got his big break in the movie Thelma and Louise. It took some time before he got lucky once more. After a few other movies he got a role in A River Runs Through It. His performance in this movie was widely appreciated by the people in Hollywood. Three years later he was voted the Sexiest man Alive by People Magazine.
Pitt was romantically involved with some pretty actresses but his acting career was soon to come to the fore with his role opposite Tom Cruise in Interview With the Vampire. This was when Pitt joined the elite A-list of Hollywood stars. His role in Twelve Monkeys landed him his first Oscar nomination as well as first win at the Golden Globe awards. At that time, his most ambitious movie was Seven Years in Tibet, which was filmed in Argentina. Following the release of this movie, in 1998 Brad Pitt married Jennifer Aniston. In the next few years he acted in a number of movies and has co-starred with the likes of George Clooney and Julia Roberts.
People magazine again voted him Sexiest Man Alive in 2001. He next starred in the 2004 hit movie Troy. In the same year, he along with Angelina Jolie put in a good performance in Mr. And Mrs. Smith. In the following years, Pitt has starred in a number of movies including Babel, the Coen Brothers and Inglorious Bastards, to name a few. Pitt won his first Oscar in 2014 as a producer for 12 years a Slave. He has not looked back.
Pitt can be seen in the upcoming film War Machine on Netflix, (May 26) where Pitt's sly take on a charismatic and successful four star general, like a rock star to command Neto forces in Afghanistan, the film is based on the book "The Operators" by Michael Hastings, which elaborates the terrifying and wild inside story of America's war against Afghanistan.
And it looks like its long-awaited sequel, World War Z 2, is finally moving forward at Paramount Pictures. Zombies are one of the major cornerstones of the horror genre, appearing prominently in all types of media – from comics to television to movies – thanks to major properties like 28 Days Laterand The Walking Dead. Although many movies have depicted zombies before, Paramount wanted to try something new with Marc Forster's World War Z, based on the novel of the same name by Max Brooks.
Although it's named after the best-selling book, the movie – which had its story written by Matt Carnahan and J. Michael Straczynski – had almost nothing in common with the novel; that didn't prevent the film, however, from becoming a worldwide hit, despite suffering from several production setbacks. In addition to receiving mostly positive reviews, World War Z grossed an astonishing $540 million worldwide, while also earning Brad Pitt his highest-grossing opening weekend ever. It wasn't long after that the studio officially announced plans to move forward with a sequel. That was four years ago.
______________
Photograph by Craig McDean
Similar Articles